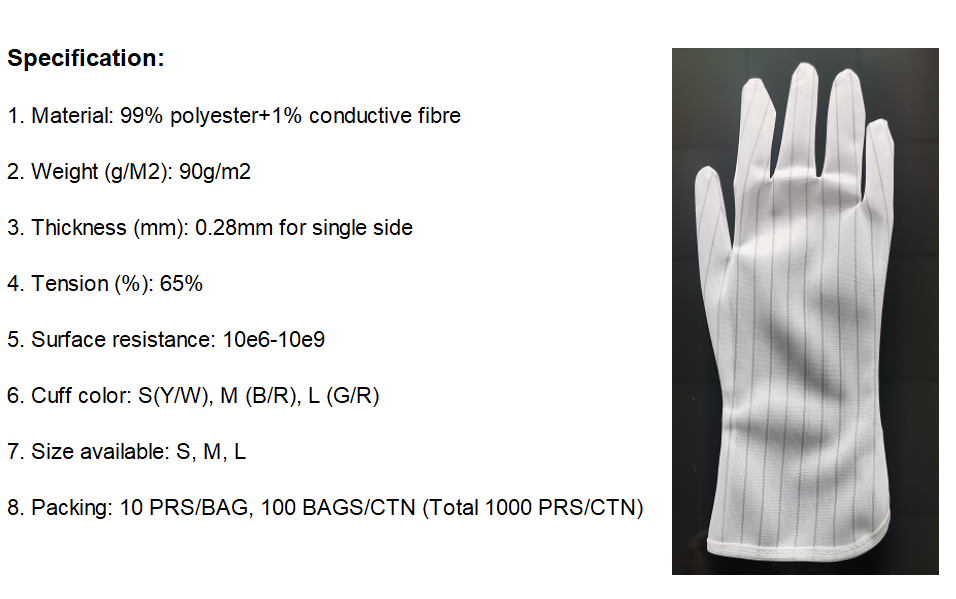 Futures:
1. Higher cleanliness. Laser cutting, machine automatic thread trimming, no burrs, no dust, very few thread ends.

2. The quality is more stable. The machine is automatically sewn, the thread is accurate, and the defective rate can be kept within 3%.

3. It fits better with the palm. Computer design, better hand shape, more comfortable to wear.



Size list of KYD-CR0401 ESD lint free glove (Unit (mm), Error: ±0.5mm)